This past weekend, a small group of Coopers joined Habitat for Humanity in the building of a four-bedroom home in Stafford, VA. During the six-and-a-half-hour day, coopers completed various tasks including the demolition of a concrete well, the hauling of concrete from the well to the disposal bin, the weather proofing of both the outside and inside of the home, and the digging of post holes. The day was an eye opening experience filled with lots of laughter, hard work, and dedication to work site. Cooper Erin Ewing says,
"it was empowering to participate on a project with fellow Coopers who all made the choice to make a difference."
We all enjoyed our day of community service and look forward to more to come!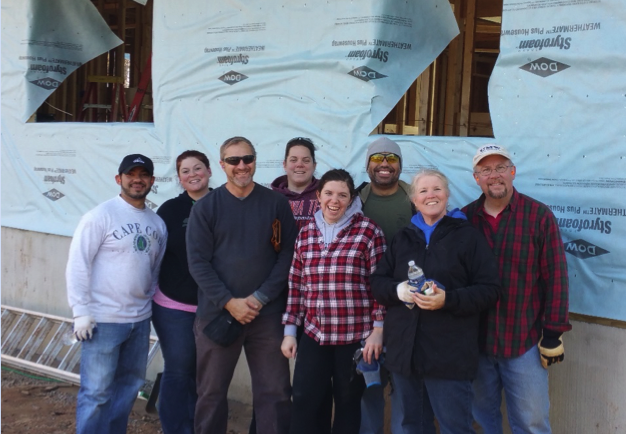 Coopers (from left to right) Eddie, Rob, Erin, Elizabeth, Roberto, Barb,
and friends are standing in front of the build site.
Rob is busy jack hammering away on the concrete well in front of the house.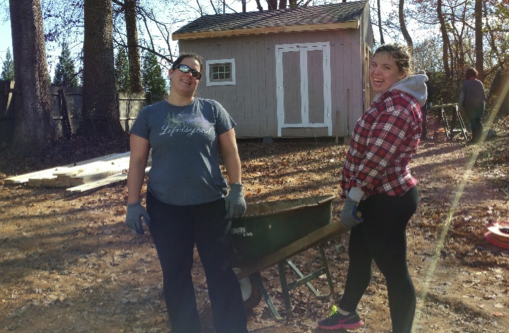 Erin and Elizabeth are hauling pieces of the concrete well to the disposal bin.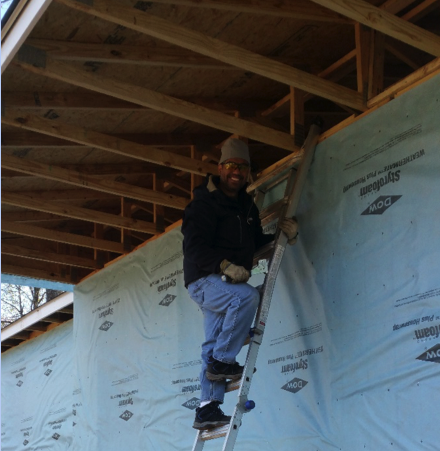 Roberto is helping install insulation to the outside
of the house as a weather proofing method.